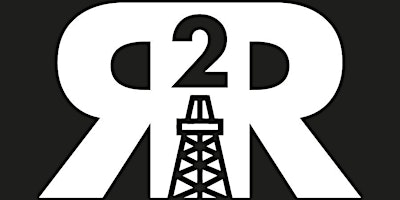 Live cold calling, walking through each step of the sale, how to efficiently close, and make that $$$
Full Details »
Subscribe for new events
Subscribe to our mailing list to get notified about new events and other awesome content.
Need money for your next real estate project, large or small?
We have $100 MILLION to loan out!
Subscribe
We bought a house and discovered a blood room #bloods #crimesceneinvestigator #murder #mystery
Double dial and selfie video strategy #realestate #marketingstrategy #propertyshowing
Police found guns during eviction #eviction #police #gun #crime #safetyfirst #lawenforcement
Police intervene in eviction process #eviction #police #legalrights #realestateinvesting #investor
Final: Authorities investigate: animal or human blood? #police #crime #investigation #forensics
Part 9: Legal implications for cleaning out a property with a potential crime scene #law #realestate
Part 8: Police officer investigates #bloodstain #policeinvestigation #mystery #crime
Part 7: We found blood so we called the police #newhome #bloods #sheriff #investigation #crime
Part 6: Is this a murder house? #murderhouse #crimesceneinvestigation #investigation #crime
Part 5: Blood on the door?! #strangediscoveries #forensicanalysis #investigation #bloods #mystery
Part 4: Unexplained bloodstained mattress #mystery #mattress #unexplained #conspiracy #fixerupper
Part 3: What happened in this master bedroom? #abandonedhouses #fixerupper #funny #investigation
COREY THOMPSON
When the oil field crashed in late 2014, Corey Thompson was left with a simple choice: either sit at home and wait until the savings and toys he had accumulated were gone… or get up and do what he had always done, go to work.
​He worked his way up to be recognized as the best at what he did, mostly because he was willing to show up and do what others were unwilling to do.
That work ethic that was forged on a drilling rig, was about to be applied to a new industry.
Starting with his first deal in 2015, bought off a hunch from a gentleman he met at a tax sale, he has exhibited relentless drive and desire to ever expand his knowledge and expertise through continuous action. He now is known for his creativity in marketing and offers classes to help you get your first deal.
From building multi-million dollar apartment complex deals to buying $5,000 burned out crack shacks, Corey does it all when it comes to real estate.
​He and his team currently manage 500 rental doors across the state of Texas, and still close 75-100 single family deals per year.​
All while raising his beautiful daughter, Emery, and growing boy Jasper Chaos, in his hometown of Groesbeck, TX.
What We're About
Roughneck 2 Real Estate is about actual real estate investing education. We're not going to tell you how easy it is and show you our collection of Rolex & Lambos. We drop free knowledge on you all day, every day.
We put on REI educational events and awesome networking events throughout the state of Texas.